Investment Strategy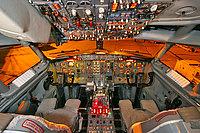 WNG Capital is dedicated to making investments in mid-life and older narrow-body Airbus and Boeing commercial aircraft providing our investors with attractive returns and a margin of safety. WNG manages investments on behalf of state, municipal and corporate pension funds, university endowments, financial institutions, and family offices.

Over the past 40 years the global demand for air travel has grown at a faster rate than global GDP. Much of the increased demand for air travel relates to deregulation and the corresponding decrease in travel costs and increased availability of flights and destinations. During the same period, ownership of commercial aircraft by operating lessors has grown from less than 5% to over 40% of the worldwide fleet.

Deregulation resulted in more frequent flights to a larger number of airports, and a focus by airlines on earnings over market share. Airlines' focus on earnings resulted in greater scrutiny of fleet composition to maximize yield and profits per flight and per route. In order to maximize profits as routes evolved, airlines required greater fleet flexibility and increased the use of operating leases. WNG invests in Boeing 737 NG and Airbus A320 CEO's, which together represent 47% of the global commercial aircraft fleet. WNG investments have established operating economics, offering airlines the lowest operating costs available for the largest number of routes. The result is attractive yields for WNG investors and aircraft to meet the on-going needs of our airline customers.

WNG's investment philosophy is that through careful, complete analysis of aircraft condition and contractual obligations, it can generate investment opportunities with asymmetrical risk characteristics. This provides investors with attractive rates of return, and a reasonable margin of safety.

WNG is founded on the principle that aircraft investments succeed when costs and risks associated with optimizing return are identified and factored into acquisition cost. We strive to minimize surprises. Our firm possesses the origination and remarketing capability, technical expertise, legal experience, and financial markets skills necessary to accurately price asset and market risks associated with aircraft investments. WNG possesses the systems to monitor lessee utilization and compliance, which simplifies asset management, aircraft returns and preparation for remarketing and sale of its aircraft investments.